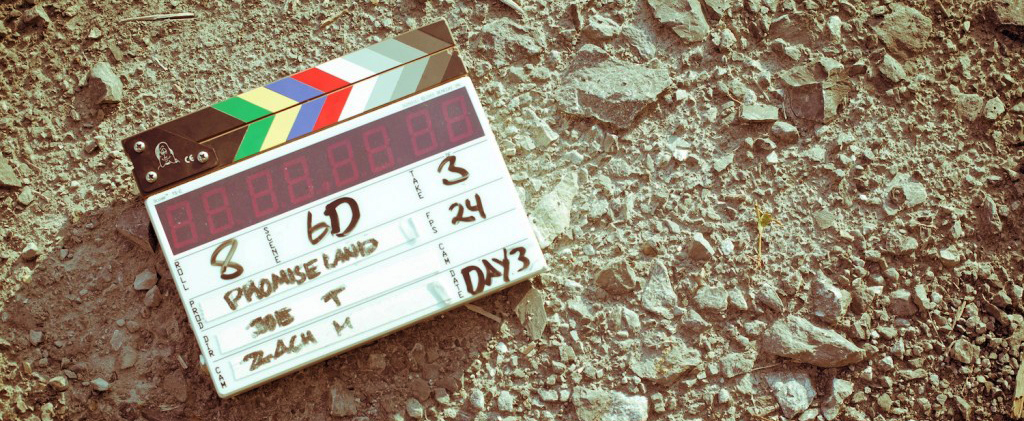 Outside The Frame is a boutique production company with offices in New York City and Los Angeles. Since our founding in 2009, we have produced a diverse array of creative projects, including commercials, corporate documentaries, music videos, narrative films, and branded content.
We are obsessed with details, infatuated by great design, and have a deep respect for the craft of filmmaking. In all our films, we strive to find the perfect balance between truth and spectacle—creating something that is authentic and relatable, yet heightened and flawlessly articulated. With a strong foundation in narrative, we bring a storyteller's sensibility to every film. Even in non-narrative projects, we seek to infuse our work with drama, escalation, reveals, and discoveries. All of this engages the audience, leading to a more participatory, emotional, and cinematic experience.
Our talented (and growing) roster of New York and Los Angeles-based filmmakers, artists and technicians are all experts in their respective disciplines. We enjoy the challenge of variety—it keeps us on our creative toes, allows us to develop a richer palette, and enables us to bring an arsenal of new ideas to every project. We also love collaboration, and work closely with our clients to understand their unique needs and deliver a product that truly resonates with their audience.
our team
JOE TURNER LIN – EXECUTIVE PRODUCER / DIRECTOR / EDITOR / CINEMATOGRAPHER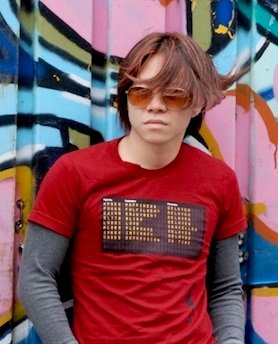 Joe has nearly two decades of experience in the film & media industry, during which he has worked on hundreds of feature-length and short films, television, commercial and music video productions ranging from National Geographic to Universal Motown Records to Ubisoft.
As a principal and founder of Outside The Frame, Joe has directed numerous films for clients such as Pricewaterhouse Coopers, Neiman Marcus, Watters.com, and Monacelli Press. His most recent commercial, a promotional spot for Columbia University, is currently airing nationally.
Joe's narrative work includes the Student Academy Award- winning short, Jesus Henry Christ, for which he received the Arthur Krim Award, HBO's Development Award, and Best Producer awards. His directing debut, Seibutsu (Still: Life), was nominated for a Student Academy Award and won the Grand Jury Prize at both the San Diego Asian International Film Festival and Chinese-American Festival of Film. His most recent short narrative project, Promised Land, was developed and produced with a grant from PBS/ITVS for season 4 of the online series FutureStates, and debuted at this year's Tribeca Film Festival.
Joe holds a B.A. in Film Studies and a M.F.A in Directing from Columbia University, and is based in New York City with his wife and son.
JUSTIN MARSHALL – WRITER / PROJECT MANAGER / CINEMATOGRAPHER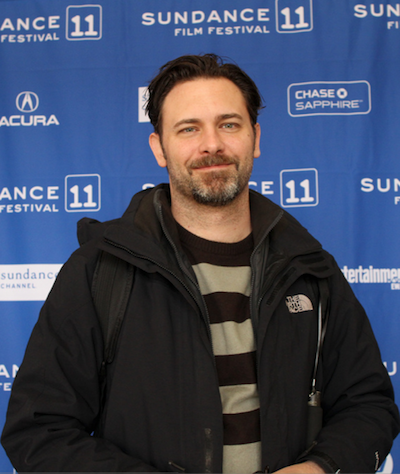 Justin is an award-winning screenwriter, a member of the Writers Guild of America (WGA), a published author, journalist, and editor. Since receiving his M.F.A. in Film from Columbia University, Justin has sold and optioned both short and feature-length screenplays, and has had television projects in development with various production companies. Justin's most recent narrative project, Promised Land (directed by Joe Turner Lin) received a full development and production grant from ITVS/PBS, and premiered at the 2013 Tribeca Film Festival. His other writing can be found across the web, on the bookshelves of major retailers, and in countless journals in his mother's basement.
Justin has also worked as a cinematographer and camera operator for numerous projects, including Student Academy Award Finalists Celamy and Audrey & Einstein, and the award-winning short film Caroline By Committee, which he co-wrote with director Mary Haas.
Justin wears numerous hats at Outside The Frame, and is usually carrying something heavy.
JULIE ANNE MEERSCHWAM – PRODUCER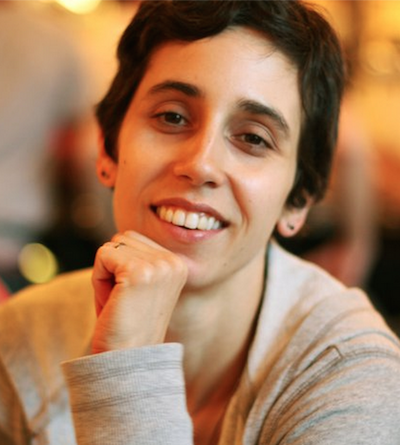 Julie is a principal at Outside The Frame as well as the founder of Stork Films, which creates branded content videos, industrials and films for child-focused businesses and high-end personal clients.
While studying for her M.F.A. in film at Columbia University, Julie's first short film, Audrey & Einstein, was selected as a National Finalist of the Student Academy Awards and won Best Director and Best Student Film at the Bend Film Festival. Her next film, Celamy, completed its run with over 25 awards, including another nomination for the Student Academy Awards and the top prize at the Angelus Awards. In 2007, a feature version of Celamy, which she co-wrote with husband Joe Turner Lin, was selected to participate in the Tribeca Film Festival's All Access program.
CARYN WAECHTER – CINEMATOGRAPHER / EDITOR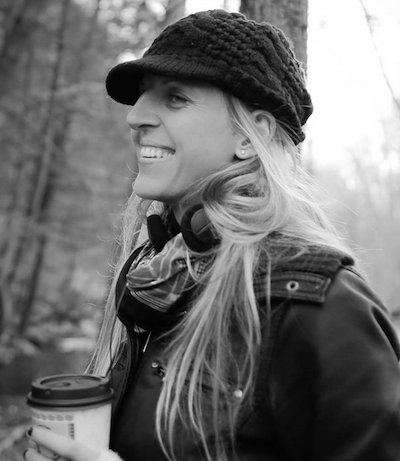 Caryn recently directed her debut feature film, The Sisterhood of Night, produced by Lydia Dean Pilcher (Cutie and the Boxer, The Namesake, The Darjeeling Limited, The Reluctant Fundamentalist). Starring Georgie Henley (The Chronicles of Narnia) and Kal Penn (House, How I Met Your Mother), the film is set to be released in 2014.
Caryn's 2004 short film, God is Good (written by Dennis Lee) was awarded the New Line Cinema Award for Best Director (Columbia University Film Festival), Kodak Film Grant, Special Jury Prize (USA Film Festival), and was a Narrative Short Finalist (IFP Market). Caryn's work also appeared as part of the Ridley Scott / Kevin MacDonald film Life In A Day, which premiered at the Sundance Film Festival in 2011.
Caryn is a graduate of Columbia University's M.F.A. Film Program, a founding partner of Stork Films, and is also an active photographer, editor, and videographer.
PETER FACKLER – PRODUCER / CINEMATOGRAPHER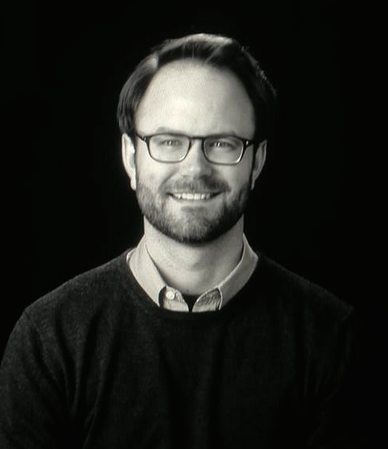 PETER FACKLER is an award-winning Director of Photography and a member of the International Cinematographers Guild. Over the past two decades, his work has been shown at film festivals including Sundance, Tribeca, and Hamptons as well as on major television networks such as IFC, Fox, National Geographic, Discovery, Bravo, Travel, Food Network, History, and others.
Peter has lensed hundreds of hours of television, including Man v. Food, Brain Games, Cake Boss, Ink Master, Project Runway Allstars, The Rachel Zoe Project, and Engineering an Empire to name a few.
Commercial clients who have turned to Peter for rich and compelling images include Intel, Samsung, Victoria's Secret, New Balance, Neiman Marcus, TED, Time Warner, Sperry, Chase, Tide, The New York Times, Bottega Veneta, Garmin, Jet Blue, and The New Museum, among others.
In addition to his cinematography work, Peter has produced a variety of film projects with a wide range of budgets. This experience enables him to bring a practical mindset and creative problem-solving skills to the table, ensuring that projects stay on budget and on time while still maintaining the highest quality.
Peter lives in Greenwich Village in New York City and travels all over the country and the world for his clients.

JASON WOOD – EDITOR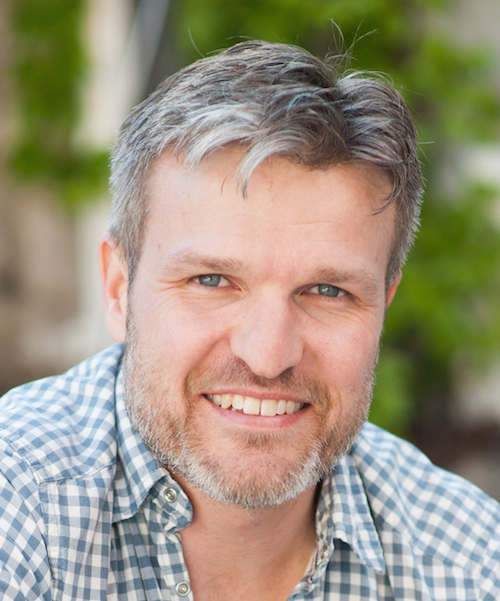 Jason is a NYC-based video producer and director. For over fifteen years he has created distinctive films, documentaries, and a wide range of video content for global brands such as Hennessy, Allure, Bluefly, and Neiman Marcus. He has worked with celebrities ranging from Amy Adams to Alessandra Ambrosio, and his films have played in numerous festivals.
In 2010, Jason produced Counterfeit, a short film that was awarded the Saatchi & Saatchi 'Nothing is Impossible' Producer's Award. The film went on to play at 15 different festivals including Brooklyn Film Festival, LA Shorts Fest, and The Nashville Film Festival.
Most recently, Jason edited Watermen, a documentary about fisherman in the Chesapeake Bay, which is scheduled to premiere this summer. He also produced the short film, Diva, which is slated to premiere at the Brooklyn Film Festival this June.
Jason graduated from Columbia University's M.F.A. Film Program in 2010. He currently lives in Brooklyn with his wife and two children, an ever growing number of rescued animals, and an unusually large ficus tree.